All news: 3 February 2015
A Guide of the 7 Summits Club Anastasia Kuznetsova from Tanzania: Now one group of our Club is on the Marangu route. This is Maria Vorotyagina with Vadim Khayrullin and Vladimir from Ukraine. Today the team went to the refuge Horombo ... read more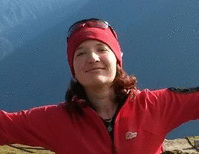 A Guide of the 7 Summits Club Anastasia Kuznetsova from Tanzania: Now one group of our Club is on the Marangu route. This is Maria Vorotyagina with Vadim Khayrullin and Vladimir from Ukraine. Today the team went to the refuge Horombo (3800 m) and tomorrow they plan to rise to the assault camp Kibo (4800 m) to climb the highest peak in Africa, the Kilimanjaro.
The weather is good, the team is excellent and in a good mood.
I said farewell to them in the first camp Mandara Hut to went down to Moshi. There I was engaged in preparing for the reception of the next of our group, this time - on the Umbwe route.