Expedition 7 Summits Club on Cho Oyu is in Tibet ...
13 September 2010, 15:02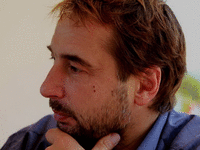 Expedition leader Igor Svergun reports from Tibet: "On 10 September the team successfully reached the Chinese border. The road from Kathmandu in a few places is covered by mudflows and forwarding cargo was transferred manually with the help of the local population. This means additional cost.
Some teams who drop in to Tibet, has already lost 5 days on transportation. Total for Cho-Oyu in the fall season showed up about 35 expeditions. We are somewhere in the middle. On the way to the base camp we will have another 5 days of acclimatization. Today we made an ascent to an unnamed peak height of 4250m. I was pleasantly surprised by the changes that have occurred in recent years: first, a perfect road from the border, it blends harmoniously into the mountain landscape. And the new chic (at a glance undemanding climber) hotel in the town of Niola. We moved into it at the personal request of our Sirdar Mingma Gelu, director of the company 7 Summits Adventure, organizing ascent.
In view of the most powerful in recent years monsoon, in the mountains there is a lot of snow. According to our records, nobody begins climbing part of expeditions. Our goods, accompanied by Andrei Kiyko and Sergei Bublikt, move ahead of the main expedition, they are into the next village of Tingri at 4100 m. We want to reach the base camp sooner to get the best places for tents.
Mingma