Unique panoramas of Everest appeared on Yandex Maps . They were made during an expedition 7 Summits Club!
11 September 2015, 18:05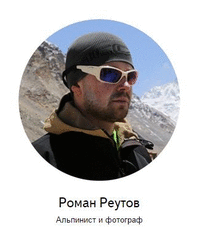 ROMAN REUTOV: It's not a secret that this spring, we have organized an expedition to mount Everest from the North side, in conjunction with «7 Summits Club», «RD Studio», «RedFox» and «Yandex». The expedition was stopped in the middle, due to an earthquake magnitude of 8 – We were lucky that nobody from our Expedition was hurt. We were forced to evacuate. Despite this, we managed to create a panorama of a 19km route on the way from Base Camp (5100m) to Advanced Base Camp (6500m).
For the First Time everybody can pass this scenic mountainous route without exposing themselves to any danger.
Panoramas are published in advance of the film "Everest" coming out in cinemas on 24 September 2015.
A special page dedicated to panoramas is located at – http://yandex.ru/promo/everest.
Panoramas themselves you can easily find using this link – http://maps.yandex.ru/-/CVgTfJ3G.
Special blog link - http://blog.yandex.ru/post/98038/