Ludmila Korobeshko's team was ready to fly on the route. And the flight took place!
21 December 2016, 22:47
Posted by on 20 December.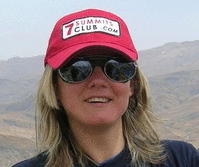 It is Ludmila Korobeshko from Antarctica. Now our team .... We are still at the Union Glacier. Weather in the South Pole is not very good: about minus thirty degrees plus strong wind. Still, we hope to fly tomorrow. Today we had another training session. Almost 2 hours we ran 10 kilometers with a load with a sledge. The boys, of course, all young and strong, a true athlete.
Ilyas - one of the leading athletes in skyrunning in Kazakhstan.
Magzhan - the organizer of the project, the Kazakh expedition to Antarctica, the traveler ... as a serious climber. Daulet - the doctor of the expedition, is also quite skilled, young.
And Yuri - a very experienced traveler, an experienced climber...
All the guys are strong and we hope that we will be able to made the "The last two degrees" in a fairly rapid pace. Because in fact, the time we have is not so much ... Wemust to catch up to the third of January back ...
In general, everything goes well. Today we are finally distributed all public cargo. And tomorrow we hope to fly to the starting place.
Best regards, Luda.
According to kazgeo.kz site. The team is already on the starting position:
! Ski expedition was launched immediately after the flight from the Antarctic station Union Glacier at 88 degrees. In this first day the teammade about 7 kilometers ...