Ossetian authorities decided to erect on the route to Kazbek three mountain huts
30 October 2010, 12:47
Now a new state tourism development program in the North Caucasus aimed at construction of Olympic facilities in Krasnaya Polyana. However, all republics of this region have their own plans for development of mountain infrastructure. So in North Ossetia, a work on construction of a large resort in the area Mamison pass already began. In addition, the river valley Genaldon is the focus of the authorities, through which the route goes to one of the most famous mountains of the Caucasus – Kazbek (5033m). In this year's there was a regular annual International alpiniada from 4 to 13 September. About 200 people from Russia and CIS countries have climbed to the top of Kazbek. But now the route is still without a single mountain huts, all nights are in tents.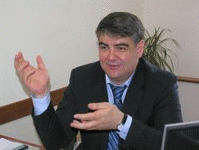 Chairman of the Republican Committee on Tourism, Oleg Karsanov stated that the Committee has developed a plan to build on the route to the summit of Kazbek on the northwestern slope of the glacier Mayli three mountain huts: at elevations 2,300 m, 3450 m, 4149 m.
The highway to the village Tmenikau will be reconstructed and extended further up to the level of 1950 m (sandy river of Genaldon). Wide footpath will be laid to the upper hot Karmadon springs (2300m), where it will be built a largest hut. In this area there are great opportunities for trekking and easy climbing. Except in the Kazbek district has a number of beautiful mountains: Dzhimarai-Hoch, Miley-Hoch, Shaukudza, Dzarasova Peak (Peak Polyakov), Pastukhova Peak, Peak Surveyor.
A traditional route to Kazbek from Russian (Ossetian) side
Genaldon Valley
Karmadon hot springs
To the summit of Kazbek