SUMMIT! Sergei Larin's Group climbed the summit of Mount Aconcagua. Congratulations!
26 December 2015, 07:09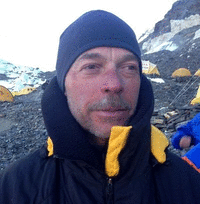 Hi Seven Summits Club! Today, all members of our small expedition of three men climbed Mount Aconcagua. Remarkably, in the expedition there was a 14-year-old boy from Russia - it is the record for age. But climbing was given to us is not easy. The climb took 12 hours. But it ended okay, now we are in Berlin, in the camp, resting. And we went down just on 2 and a half hours ... all are alive and well, more details - on this later. So long! Sergei Larin.
Members: Alexander Tertychny father, Dmitry Tertychnyi son - 14 years, guide Sergey Larin.