All news: 23 January 2011
The Teleragh. A group of Army amputees is to take on one of the most demanding, dangerous and difficult journeys by trekking to North Pole in an expedition that is set to be joined by Prince Harry. If the men reach their target it will be ... read more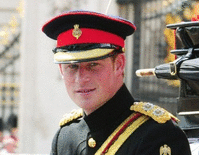 The Teleragh. A group of Army amputees is to take on one of the most demanding, dangerous and difficult journeys by trekking to North Pole in an expedition that is set to be joined by Prince Harry.
If the men reach their target it will be the first amputees have ever reached the North Pole trekking unsupported.
But they face many dangers ahead as their injuries make them extremely vulnerable in some of the harshest terrain on earth.
The four men include an officer with an amputated leg, a soldier with a broken back, a paratrooper with a partially paralysed arm and another with an amputated arm.
The month-long expedition will cover 300 miles of the frozen Arctic Ocean enduring temperatures as low as -50C. They will have to navigate over vast swathes of ice rubble and pressure ridges while avoiding aggressive polar bears, falling through ice and fighting off hypothermia.
The men will pull their own equipment and food in sleds weighing in excess of 100kg
'Walking with the Wounded', supported by Artemis, plans to raise £2 million for military charities including the British Limbless Ex Service Men's Association and Help for Heroes.
Prince Harry, who as patron of the expedition plans to walk the final leg just before his brother's wedding, said: 'This polar adventure will exemplify the tenacity and courage of those who serve in uniform. I urge the public to get behind them."
During the bloody battles of Operation Panther's Claw in 2009 Capt Guy Disney, 28, of the Light Dragoons, lost his right leg below the knee after he was hit by a rocket-propelled grenade.
His biggest concern will be the sweat inside his stump turning into ice that could lead to frostbite.
"It will be hard and there are a few people with concerns," he told The Daily Telegraph. "But we are not racing to get there and I'm not sure I will find it the toughest as Steve (Young) has a broken back."
Sgt Steve Young, 28, was also injured during Panther's Claw sustaining a complicated fracture of the vertebrae when he was hit by an IED (improvised explosive device). The Welsh Guards soldier was told that he may never walk again but last summer managed to run the Safaricom half marathon in Kenya.
Pte Jaco Van Gass, 24, was also hit by a RPG and lost his left arm that will make him vulnerable if he falls through thin ice. But the paratrooper said the expedition was a "once in a life time opportunity".
"I want to prove, not just to myself, but to all the other wounded men and women that you can do whatever you set your mind to and that life goes on after injury."
Capt Martin Hewitt, 30, was shot in the shoulder as he led a bayonet charge against a Taliban post in 2008 and decorated twice for bravery. "This expedition is an amazing opportunity to achieve something truly special and raise the profile of those injured on operations in service," the Parachute Regiment officer said.
The adventurer Bear Grylls called it an "epic challenge for a vitally important cause".
Brigadier Ed Butler, the former British commander in Helmand, said: 'Rehabilitating the wounded back into a non-military workplace is a huge task the nation faces in these modern tim