All news: 4 November 2012
Rohan Freeman – the first Afro-American and Jamaican on the Seven Summits. In April 2009, Rohan Freeman embarked on an incredible journey to accomplish his dream of summitingMount Everest. In May 2009, he reached the ... read more
Rohan Freeman – the first Afro-American and Jamaican on the Seven Summits.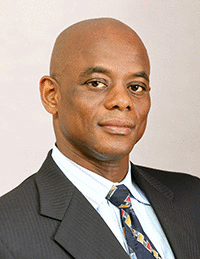 In April 2009, Rohan Freeman embarked on an incredible journey to accomplish his dream of summitingMount Everest. In May 2009, he reached the world's highest peak. In June 2009, he returned home with his sights set on establishing his own engineering consulting firm.
Mr. Freeman was born and raised in Jamaica, and came to the University of Connecticut to explore his interests in the field of civil engineering. He went on to become a dually licensed Professional Engineer and Land Surveyor. His innate leadership talents and project management abilities have been enriched by his 25 year career in the industry working for nationally recognized firms, as well as the City ofHartford's Public Works Department.
He is a man that is characterized by his passions, pride and drive. He embodies the spirit, culture and values of his firm. The establishment of Freeman Companies has been a challenging and exciting accomplishment, and Mr. Freeman is excited about the future success and the endless possibilities that lie ahead. Failure is not an option.
Rohan's summit ofMount Everestis part of his larger initiative to summit the highest peak on each of the world's seven continents. His conquest ofMount Everestmarked the fifth of his seven summits. He climbed in support of the Boys & Girls Clubs of Hartford, and has served as an active member of the organization's Board of Directors since 2008.
A former track star at the University of Connecticut, Freeman said he first wanted to climb mountains in 1998, when he booked his first vacation to a winter resort. One winter sport led to another, he said, and in June 2002, Freeman and several friends climbed Tanzania's Mount Kilimanjaro, Africa's highest mountain. He then scaled three of the other "Seven Summits" -MountMcKinleyinAlaskain June 2004, Mount Elbrus inRussiain June 2006 and Aconcagua inArgentinain December 2006 - before he attempted to climbMount Everest.
"Just the idea that he's done outreach and work with the youth of Hartfordand has shown them a much broader world ... that was very important [to us]," said fund President Kirk Sykes.
After Everest Freeman climbed the last two of the "Seven Summits": Vinson Massif in Antarctica and Mount Kosciuszko in Australia- in 2010. And finished this story climbed Pyramid Carstensz in fall 2012.
"When I returned from Everest, I stared my own engineering company," Freeman said. "I'm trying to see if I can make that a success."
Premlata Agarwal
Premlata Agarwal has added yet another mountain to her kitty! The oldest Indian woman mountaineer to have scaled Mt Everest has now also become the only Indian woman to climb Carstensz Pyramid, the highest peak of the Australia/Oceania continent, which is deemed one of the most difficult to climb.
Talking to mediapersons on her return, Agrawal (48) said she reached the 16,024-feet steep Carstensz summit ofIndonesiaon October 23, after seven days of trekking. She has now scaled five of the seven highest summits of all continents.
She took a tumble innumerable times during the expedition, braved consistent rainfall and slipped on slushy tracks to the base camp. "It was a very difficult and challenging climb. Several elements came across our trek but we did not lose heart. But I'm very happy to have come back successful," she said.
It rained throughout the journey, in which she had threeUSmen climbers as part of the team. "We flew into Timika fromBalion October 15. Then we took a hour-long flight to Sugada village, which is one of the openings to the base camp," Premlata recalled.
This resident ofJamshedpurwill go to Mt Vinson Massif (Antarctica) in December and re-tryMountMcKinley(North America) in May-June next year to complete her seven-summit campaign. She was forced to return without climbing McKinley last June due to inclement weather.
Agrawal has set sight on completing the mountaineering challenge of climbing the Seven Summits and Tata Steel is the proud sponsor of her expedition, and is supporting her with a sponsorship of Rs 80 lakh. Conquering all seven summits makes one a member of the Hall of Fame for mountaineers.
If Premlata achieves this remarkable feat — she is targeting 2013 for it — she will become the first Indian woman, and one the oldest in the world, to do so.
Antarctica's Tallest Peak
NASA's DC-8 flying laboratory passes Antarctica's tallest peak,MountVinson, on Oct. 22, 2012, during a flight over the continent to measure changes in the massive ice sheet and sea ice. The flight is part of NASA's Operation IceBridge, a multi-year airborne campaign to monitor changes in Earth's polar ice caps in both the Antarctic and Arctic. Ice Bridge science flights from Punta Arenas, Chile, began on Oct. 12 and continue through early November. Mount Vinsonis located in the Sentinel Range of the Ellsworth Mountains in Antarctica.
Dr. Clare O'Leary
She's already conquered Everest, completed the world's Seven Summits and become the first Irish woman to reach the South Pole.
But now Dr. Clare O'Leary is aiming to make history once again as part of the first Irish team to cross the perilous, but little-known North Patagonian Icecap.
The pint-sized adventurer, from Bandon, Co.Cork, is part of a five-strong team that also includes Kerry explorer Mike O'Shea, which is attempting to cross the treacherous 120km distance.
The team, which set off from their base inChilelast weekend, is expected to spend the whole of this month hauling their sledges across the remote cap, which has only ever been crossed by a handful of people.
Even preparing for the challenge and packing the correct clothing was a logistical nightmare, as temperatures, on altitudes ranging from 1200m to 1500m, can range from -30C to 30C on the same day.
Both Clare and Mike have spent months training for the gruelling adventure, which is deemed particularly challenging because of the difficulty in accessing the icecap.
The team will have to climb a towering glacier before setting foot on the cap, while the journey will also include boat trips, camping and horse riding with South American gauchos and crossing a rainforest.
Earlier this year both Clare and Mike were forced to abandon their bid to become the first expedition to make it to the North Pole.
They were forced to pull the plug on the challenge to reach the remote Arctic point, because their plan to share chartered logistics with other teams fell apart.
Clare is the first Irish female toclimbMt.Everest and also the first Irish woman to complete the Seven Summits, which includesMt.Vinsonin the Antarcticand Mt. McKinley inAlaska.
Keep track of their progress at irishnorthpole2013.com.