All news: 28 December 2012
44-year-old guide of expeditions of 7 Summits Club on Everest, our great friend Noel Hanna is 5-time Everest summiter. He is a records man for Irish. A former cop, Noel mow is focused on sport.Marathonrunner and mountaineer, he is a fitness ... read more
44-year-old guide of expeditions of 7 Summits Club on Everest, our great friend Noel Hanna is 5-time Everest summiter. He is a records man for Irish. A former cop, Noel mow is focused on sport.Marathonrunner and mountaineer, he is a fitness instructor, guide and also earns from advertising.
The magazine Mountain Pro published an article, that gives concise and accurate advices to those who are going to climbMount Everestfrom Noel….
Read Online .......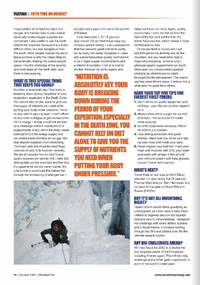 Our friend and partner Noel Hanna, Northern Ireland based adventure sports trainer and endurance athlete finished his project named 7 SUMMITS TO SEALEVEL. It means climbing Seven summits of the world's highest peaks, followed by seven arduous and top-speed descents to Sea Level. Almost five years, seven continents, thousands of column inches in media coverage - and one goal in sight, a new entry in the Guinness Book of Records.
http://7summits-club.com/newsarchive/all_1/date_2010_1_18_1/item_1570/