Hello! It is Andrey Berezin from Terskol. Today is the day was rich in emotions, experiences and adventures. Today we had everything: new cracks on the glacier, stones whistling from the eastern peak of the head. And the snow in faces, and ... read more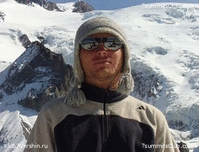 Hello! It is Andrey Berezin from Terskol. Today is the day was rich in emotions, experiences and adventures. Today we had everything: new cracks on the glacier, stones whistling from the eastern peak of the head. And the snow in faces, and the clouds that were under feet. The team fought to the end and the guys have reached the maximum height to which they sought today. Maximum we had - 5300 meters, the height of the Saddle of Elbrus. Now, all alive and well, and most importantly - happy, are sitting in the hotel "Povorot". They share experiences with each other. We also note the solemn presentation of certificates. Thanks to all! Andrey Berezin
Lyudmila Korobeshko: Our group made a second acclimatization circle with one overnight stay in the Camp Middle and two overnight stays in camp ABC at 6400. The most difficult were two factors: a strong wind, which bent tents almost ... read more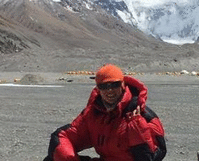 Lyudmila Korobeshko: Our group made a second acclimatization circle with one overnight stay in the Camp Middle and two overnight stays in camp ABC at 6400.
The most difficult were two factors: a strong wind, which bent tents almost to the ground, and the presence of mice at the 6400, which caused extremely violent reaction of the Armenian part of the women's group.
Ice and fixed rope training went according to the plan. I would especially like to note the debut of Christina Kozlova. It was the first time in her life she picked up jumar, descender, self-belay and carabiner. And she could confident use all for the first time at an altitude of 6400. Where the usual things hardly repeat. Christina - chief director RD studio, and theoretically she could just walk around the base camp and give orders.
After two nights at the 6400 all rushed down with incredible speed: to bath, pool and cinema.
In the next three days the expedition will rest according the plan.
Today we have a day of complete rest, we went down 1000m, drink thick O2 at 4200, eat tomatoes with sugar, catch fish, driving along the rivers by car, and dance on the ruins of castles ...