All news: 30 October 2017
Lyudmila Korobeshko from Papua: Today Oct 30, I arrived at Timika on the island of Papua New Guinea after a short preparatory phase on Bali. All day I with local guides bought food (a supplement to previously purchased delicacies in ... read more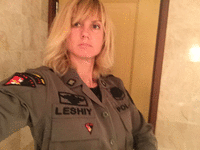 Lyudmila Korobeshko from Papua: Today Oct 30, I arrived at Timika on the island of Papua New Guinea after a short preparatory phase on Bali.
All day I with local guides bought food (a supplement to previously purchased delicacies in Bali), carefully weighed and packaged equipment. Tomorrow the helicopter promised to take 350 kilos. Alex Abramov insisted that we have brought an oak table and chairs. "There's got to be at the highest level!"
In the evening we visited the migration service. I was photographed on a red background and I have a subscription that I'm on the good will go to the lair of the Papuans. And I agree not to come closer than 5 km to secret American mine and not to ask for help in any case.
I go to bed, tomorrow at 4.45 departure to the airport. I and a cook will fly 2 days earlier, we will make a camp.