Sergey Larin's group goes up in assault camp on Lenin Peak
26 July 2015, 10:43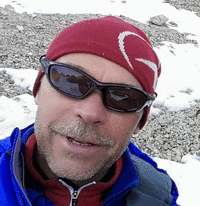 Hello, Seven Summits!
News from Pamir. Our group spent three nights in the camp on 5300. We waited for weather. Now there was a probability of a weather window and we move to the camp on 6100, at top of Razdelnaya Peak. Everything is normal …. At us everything is normal. All members feel well. Only one - Lena remained in camp on 4400. It is necessary to pay her tribute. Her speed movement is a little bit more slowly than ours. And she offered the interests, for the sake of interests of group.
I will contact where it will possible.
Sergey Larin