The second group of the 7 Summits Club arrived on the Vinson base camp
30 December 2016, 15:26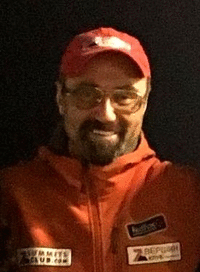 Hello! This is Alexander Abramov from Antarctica. Today, our first group flew to Punta Arenas. And the second group of seven came. Two guides, I and Vladimir Kotlyar met them at the Union Glacier. Now we have arrived already at the base camp of Vinson Massif. Everything happened very quickly, very suddenly. Just half an hour after landing, we were crammed into a small airplane. Now it is 2 a.m., we had dinner and now we go to bed.
The weather in fact is some very unstable, a strong west wind ... more clouds.
So we do not even see the top. Tomorrow, most likely, we will go to the next camp called Low Camp. The team is only male. All people are healthy, eat well, with a good appetite. So tomorrow will try to move to the Lower Camp, from where I will try to contact you ...