Summit! Team 7 Summits Club successfully climbed Mount Pyramid of Carstensz. Congratulations to Irene with Seven Summits !!!
1 November 2016, 14:18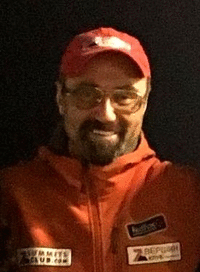 Hello! This is Alexander Abramov, from the base camp of Carstensz Pyramid. Today, our team (all members) climbed to the top. We climbed in record time, 5 hours from base camp to the summit. We were very lucky with the weather.
One of our members, all of you know, Irena Kharazova thus completing the Seven Summits project. And we lost another customer. LAUGH!
In general, everything is fine, we are now sitting in the base camp. We went down, the weather is beautiful, everyone is happy. We send greetings to family and friends! ...
Details we write tomorrow when we shall be on Bali. Now we are waiting for the helicopter. Bye!