PHOTOS FROM THE SUMMIT! The first group of our expedition descended successfully and are preparing for departure
1 October 2016, 23:05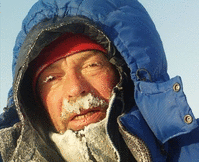 Sergey Larin, head of the expedition: So, on September 30th at 9 am 5 participants of the 7 Summits Club expedition were on the top of Mount Cho Oyu. "Turquoise Goddess" has taken the above-mentioned part of the team and almost let go. The composition of the group: Vasily Kernitsky, Dmitry Kuznetsov, Igor Smirnov, Zygmunt Berdychowski (Poland), Sergey Larin. With the support of four sherpas: Nima, Pasang, Doji, Mutuk ...
On the same day we went down to 6400, and the next - in the ABC camp. Now organizational problems began at an early depart of the team and changing tickets dates.
The second part of the team starts to climb 3 October ...
Sherpas Team