Artem Rostovtsev on the progress of the expedition to the Ojos del Salado: we go further into the camp Laguna Verde ...
19 January 2017, 19:07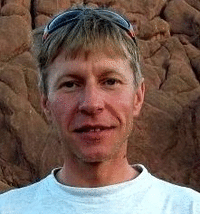 Hi, Seven Summits! It is Artem Rostovtsev from the Atacama Desert. We are already at the fourth day of the program. Yesterday we climbed the Mont Blanc, "a local Mont Blanc", the mountain with an altitude of 4800 - it is called the Seven Brothers. Now we leave the camp Laguna Rosso and go up in Camp Verde Lagoon. All members of the expedition feel great, the weather is great. Only the wind is trying to have a little bit from place to place to rearrange.
So far everything is going according to plan. Further there will be no communicatio and we hope to report back after the climb.
Best regards from the hottest desert in the world!