News of the expedition to the Pyramid Carstenzs: today summit bid is possible
13 April 2015, 11:37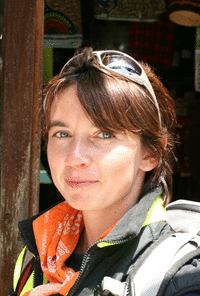 We received two messages from the head of the expedition to the Pyramid Carstenzs (Indonesia, the island of Papua New Guinea) a guide of 7 summits Club Olga Rumyantseva.
Sunday 12 April:
"We came to camp 4. On the way we enjoyed the beautiful views. After he arranged the camp and had lunch, we held a technical training with elements of the jumar ascends and Tyrolean traverse (that's all we will meet very soon on the ascent"
Monday 13 April:
"We got to base camp. All is well. And if the weather permits, today we will go on summit climbing"
A few photos from past expeditions
Beautiful views on the way to and from base camp
Base camp
Tyrolean traverse