Expedition Cho Oyu: Igor Svergun reported from 6400 m on the phone
27 September 2010, 10:52
September 25 - the first day when we can say that the weather is good. While none of the expeditions of unable to climb to Camp 3. Chinese "cooperative", which had to fix route has long gone down. Expeditions should make route joining efforts.
Igor Svergun - leader of the expedition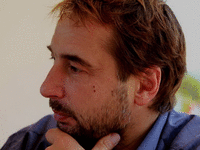 Our climbers Kijko - Zakolodny – Bublik reached the Camp 2 at 7150m altitude in the last outing and went down. After that, the way was blocked by snow. Two Sherpas, who tried to make a scheduled shipment, were crushed by the powdery snow on a steep section of the ridge. Fortunately, they managed to rescue themselves.
And now, today - September 26, our team finally got to Camp 1 at 6400m. Then we plan to reach a height of 7500m, with two overnight stays at 7150m.
All members are in good shape, not counting the usual maladies that accompany climbers - a cold, illness, throat, runny nose, cough ... But it all goes away as soon as putting on a backpack on your back.
Rodiontsev and Chistovsky intend to ski descent from 7500m. Today Rodiontsev tried to go off on a snowboard from a height of 6700m in an oxygen mask. Everything turned out. We hope that he will be able to descend on skis from the summit.
Members